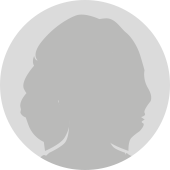 Budget manager, Finance, the Myers-JDC-Brookdale Institute (MJB), Israel's leading center for applied social research.
Gal Einav has worked at MJB since 2009. Her main responsibilities are: managing client contracts, budget follow-up and administrative management of MJB studies, billing clients, preparing execution reports, supervising and managing the attendance system, providing researchers and management with information on progress, and preparing attendance reports.
Gal holds a BA in economics and philosophy, as well as an MBA, all from the Hebrew University of Jerusalem.
She can be contacted at gale@jdc.org or by telephone at 972-2-655-7385.