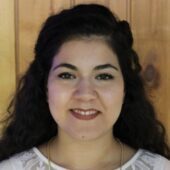 Research Analyst, Children's Team (Family Group)
Children and Youth
Research Analyst, Children's Team, Family Group, the Myers-JDC-Brookdale Institute (MJB), Israel's leading center for applied social research.
Lilach Zohar has worked at MJB since 2020. Her main research areas are: services for families coping with mental disorders, school dropouts in the Bedouin population in the Negev, young adults in Israel, and LGBT parenting. In addition to her research in applied social research, Lilach specializes in organizational and career consulting.
Lilach holds a BA in Sociology and Anthropology, and in Political Science, and a Research MA in Organizational Studies, all from the Hebrew University of Jerusalem. Her MA thesis research focused on the professional work of organizational consultants during the COVID-19 Pandemic in Israel.
Lilach can be contacted by email at lilachzo@jdc.org