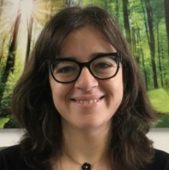 Researcher, Disabilities Team (Family Group)
Disabilities
Researcher, Disabilities Team, Family Group, the Myers-JDC-Brookdale Institute (MJB), Israel's leading center for applied social research.
Dr. Shirly Shlefer has worked at MJB since 2020. Her main research areas are smart homes (homes with technology to assist people with disabilities) and children with disabilities in the Bedouin community.
Shirly holds a bachelor's degree in behavioral sciences from the Academic College of Tel Aviv-Yaffo, a master's in business administration (MBA) with further studies for a research thesis from the College of Management Academic Studies, and a PhD in the field of decision-making from Ben-Gurion University in the Negev.
She can be contacted at Shirlysh@jdc.org.