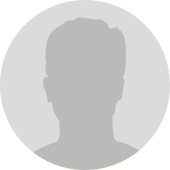 Researcher, Disabilities Team (Family Group)
Disabilities
Researcher, Disabilities Team, Family Group, the Myers-JDC-Brookdale Institute (MJB), Israel's leading center for applied social research.
Yaniv Oren has worked at MJB since 2020. His main research areas are adults and children with disabilities. Yaniv has a wealth of experience in statistical data processing using SPSS, writing study outcomes, and presenting posters in English at conferences. His experience includes studies in the field of cognitive psychology and market research.
Yaniv has a bachelor's degree in behavioral sciences (psychology track) from the Ruppin Academic Center and a master's in cognitive psychology and human factors from the University of Haifa. He is currently working towards his PhD in the field of motor memory at the Department of Learning Disabilities at the University of Haifa.
He can be contacted at yanivor@jdc.org.