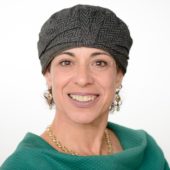 Family Group Leader
Aging | Children, Youth and Young Adults | Disabilities | Social Inclusion
Family Group Leader, the Myers-JDC-Brookdale Institute (MJB), Israel's leading center for applied social research.
Dr. Yonit Jacobovitz has worked at MJB since 2020. As part of her role as Family Group Leader, Yonit is in charge of four areas of research: aging, Children, Youth and Young Adults, disabilities, and social inclusion. The research done at MJB in these areas serves to inform policy and improve services.
From 2020 to 2022, Yonit served as Quality in Social Services Group Leader and as part of her role engaged in research and consulting on the development of quality, evaluation, and inspection standards, the routinization of outcome-oriented work processes, and the development of ongoing measurement and monitoring tools.
Yonit has extensive experience in the management of large-scale educational and social systems and in work at the interface between the social sector and the government sector.
Yonit holds a BSc in Physics from Bar-Ilan University, an MBA, and an MA in Education Systems Management, and a PhD in Business Management from the Sorbonne as well as a Diploma from the Harvard Business School. Yonit is a graduate of the Mandel School for Educational Leadership and the MAOZ Leadership Program.
Yonit can be contacted at [email protected].