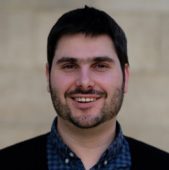 Research Associate, Outcomes Team (Quality Group)
Outcomes
Research associate, Outcomes Team, Quality Group, the Myers-JDC-Brookdale Institute (MJB), Israel's leading center for applied social research.
Yuri Teper has worked at MJB since 2017. His primary research areas are outcome thinking and the use of logic models for planning, output monitoring, and outcome measurement in social services, as well applied research and consulting to social organizations and projects. He is experienced in the management of organizational knowledge and the performance of evaluation and measurement studies.
Yuri holds a BA in public media, and an MA and PhD in political science, all from Bar-Ilan University.
He can be contacted at YuriTe@jdc.org or by telephone at 972-2-655-7437.