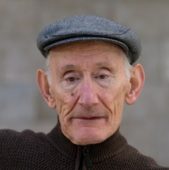 Librarian, Information Center
Information Center
Librarian, Information Center Team, the Myers-JDC-Brookdale Institute (MJB), Israel's leading center for applied social research.
Emanuel Margalioth has worked at MJB since 2004. His main responsibilities are: sorting and cataloging material coming into the library (books, journals, and electronic material), and quality control of the catalog.
Emanuel has taken courses in library science and information management in Israel and abroad, and participated in numerous conferences on the topic. Before coming to MJB, he worked at the National Library of Israel for 33 years.
He can be contacted at [email protected] or by telephone at 972-2-655-7483.