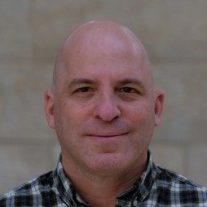 Research Associate, Arab Population Team (Systems Group)
Arab Population
Research associate, Arab Population Team, Systems Group, the Myers-JDC-Brookdale Institute (MJB), Israel's leading center for applied social research.
Yoav Loeff has worked at MJB since 2010.Until recently, his primary research areas were systems and services for people with disabilities and programs for children and youth at risk and their families. He also participated in studies on the health system. He specializes in qualitative research methods alongside his involvement in quantitative research.
Yoav holds a BA in communications and Armenian studies and an MA in comparative religious studies, both from the Hebrew University of Jerusalem where he teaches the history and culture of the Armenian people. In addition, he is a graduate of professional photography studies at Hadassah College, Jerusalem.
He can be contacted at [email protected] or by telephone at 972-2-655-7468.
Journal Articles
Loeff, Y., Rivkin, D., & Milshtein, E. (2013). Children of new immigrants with special needs: Barriers to diagnosis and treatment with suggestions for better services. International Journal of Child Health and Human Development, 6(4), 493.
Loeff, Y., & Stokl, D. (2002). Two chronological texts from an armenian manuscript (M451). Le Muséon, 115(1-2), 171-189.