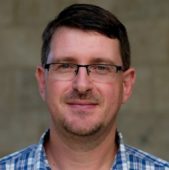 Research associate, Economics Service (Services Group)
Economics Service
Research associate, Economics Service Team, Systems Group, Myers-JDC-Brookdale Institute (MJB), Israel's leading center for applied social research.
Alexander Zablotsky has worked at MJB since 2019. His main areas of expertise are old-age pensions and retirement age, unemployment benefit policy, and supporting local authorities in the provision of education and welfare services.
In addition to his main research area in the field of economic policy, Alexander Zablotsky specializes in the economics of education and its impact on Israeli society.
Alexander holds a BA in Economics and International Relations and an MA in Economics, both from the Hebrew University of Jerusalem.
Alexander can be contacted by email at [email protected] or by office phone at 972-2-655-7430