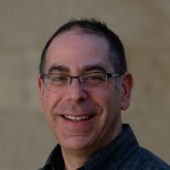 lnternational Communications and Content, External Relations Team
External Relations
In charge of international communications and content, External Relations Team, the Myers-JDC-Brookdale Institute (MJB), Israel's leading center for applied social research.
Etan Diamond has worked at MJB since 2011. He is responsible for preparing communication products and fundraising materials in English, managing and developing the MJB website, and producing videos for international target audiences.  Prior to joining MJB, he worked in the fields of social policy, municipal social services, and early childhood research.
Etan holds a BA in history from the University of Pennsylvania, an MA in history from Carnegie Mellon University, and a PhD in urban history and the history of religion and Judaism from Carnegie Mellon University.
Etan can be contacted at etand@jdc.org or by telephone at 972-2-655-7392.