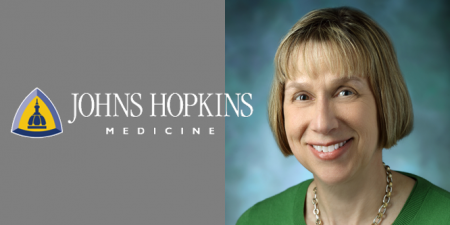 With the increase in the proportion of older people and life expectancy around the world, there is a growing awareness that the mental health and well-being of the elderly is just as important as their physical health.
In January 2017, the Myers-JDC-Brookdale Institute had the privilege of hosting Prof. Susan Lehmann, an international expert on geriatric psychiatry and neuropsychiatry at the Johns Hopkins Hospital in Baltimore. Prof. Lehmann spent three days with Institute researchers as well as with Israeli professionals in the field of mental health and the elderly, sharing her expertise and learning about the Israeli experience in this field.
A highlight of the visit was Prof. Lehmann's seminar on the dual challenges of treating patients who are both elderly and who have a mental illness. The 40+ participants included researchers from MJB's Smokler Center for Health Policy Research, Center for Research on Aging, and Center for Research on Disabilities, together with professionals from the Ministry of Health's Geriatric Division.
The seminar provided an opportunity for participants to learn from an international expert and to exchange professional knowledge on addressing mental health concerns of elderly patients.
Dr. Lehmann is Associate Professor in the Department of Psychiatry and Behavioral Sciences at the John Hopkins Hospital. She serves as the Medical Director of the Geriatric Psychiatry Day Hospital and Director of Medical Student Education in Psychiatry. Dr. Lehmann has numerous publications on psychiatric disorders in geriatric patients, including late-life mood (especially bipolar) disorders, mental health issues in older women, and outpatient management of geriatric patients with psychiatric disorders. Dr. Lehmann also focuses on improving medical student education in geriatric mental health.