Arab women have the lowest rate of participation in the labor market. In 2006, only 18.7% of Arab women aged 18-64 (65,000 women) were employed, compared to 65.4% of Jewish women; 3.8% (13,000) were defined as looking for work, and 245,000 were not working, nor looking for a job, nor studying. The participation rate of Arab women has increased only slightly over the years, despite a consistent and steady rise in education levels and a decline in fertility. For this reason, they constitute a major focus of the Israeli government's policy to expand employment opportunities. Their integration into employment will contribute to their personal fulfillment, to the reduction of poverty among their families and to strengthening the national economy.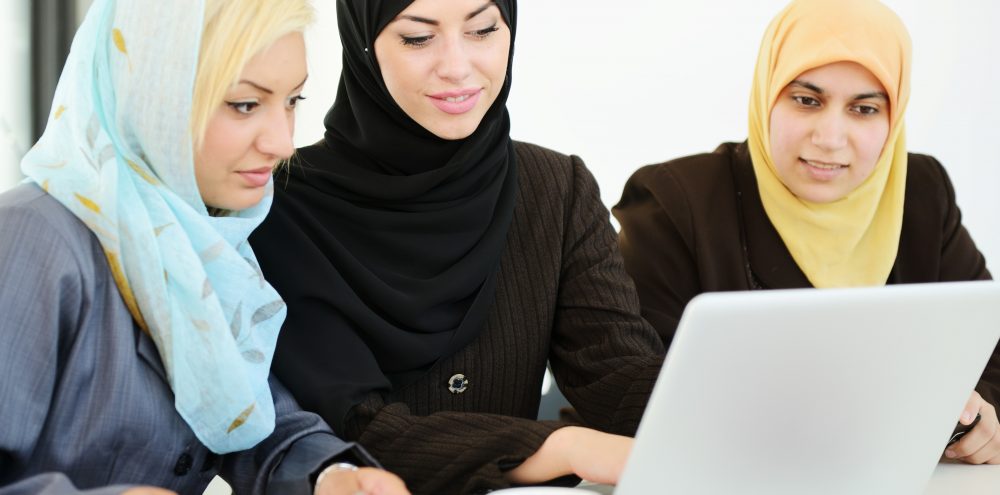 This report on the employment of Arab women is based on a study that analyzes data from three types of survey carried out by the Central Bureau of Statistics: Labor Force Surveys from 1990 to 2006, the Income Survey of 2006 and the Social Surveys of 2004 and 2005.
The overall objective of the study is to strengthen and deepen the information base available to all engaged in addressing this issue. The specific goals are: to identify the characteristics of those employed and the patterns of their employment; to identify the barriers to employment for women not participating in the labor force and for various sub-groups among them; to identify groups with relatively high potential for integration into employment.
The study attempts to shed light on several prevailing questions in the academic and public discourse, such as: To what extent does the need to take care of small children pose a barrier to joining the labor market among Arab women in general and among women of different education levels in particular? To what extent are Arab women with an academic education employed in appropriate jobs? What are the attitudes of Arab men toward the employment of women?
Contrary to prevailing beliefs, the report shows that a considerable proportion of the women not participating in the labor force have great potential: many are young, with 12 or more years of education and without preschool children. Education has a particularly strong effect on improving women's chances of being employed and the gap between Jewish and Arab women is much lower among those with higher education. However, it is clear that in order to realize the existing potential it is imperative to expand the job-market opportunities available to Arab women. The report includes examples of programs implemented in Israel to promote employment of Arab women, that could usefully be expanded.
The findings of the study were first presented at a workshop attended by representatives of the government, the private sector, the academic community, foundations and organizations involved in developing programs to promote the employment of Arab women and later presented in additional forums. The Authority for the Economic Development of the Arab, Druze and Circassian Sectors at the Prime Minister's Office is using the findings to draw up a three-year plan for Arab women. The Institute is continuing its involvement in efforts to advance the employment of Arab women. It is currently evaluating several new models for promotion of employment among this population and is also involved in providing consultation to various stakeholders. The full report in Hebrew (RR-527-09, March 2009) is available on the Institute website free of charge. An updated analysis of the main findings, for 2008, will be published later in the year.
This study was commissioned and funded by a private philanthropic foundation.
Citations in the professional and academic literature
Lipshits-Braziler, Y., & Tatar, M. (2012). Perceived career barriers and coping among youth in Israel: Ethnic and gender differences. Journal of Vocational Behavior, 80(2), 545-554.
Shitrit, L. B. (2015). Righteous transgressions: women's activism on the Israeli and Palestinian religious right (Vol. 61). Princeton University Press.
Yashiv, E., & Kasir, N. (2011). Patterns of labor force participation among Israeli Arabs. Israel Economic Review, 9(1).
Sa'ar, A. (2016). Economic citizenship: Neoliberal paradoxes of empowerment. Berghahn Books.
Shtern, M. (2017). Polarized labor integration: East Jerusalem Palestinians in the city's employment market. Jerusalem Institute for Policy Research, Jerusalem.
Shehadeh, M., & Khalidi, R. (2014). Impeded Development: The Political Economy of the Palestinian Arabs inside Israel. In Decolonizing Palestinian Political Economy (pp. 115-137). Palgrave Macmillan, London.
Abu-Asbah, K., Rosen, B., Karakra-Ibrahim, A., & Shatz, A. (2009). Mapping of Arab Food Aid Organizations in Israel. Jerusalem, Israel: Massar Institute for Research, Planning and Social Consultation Myers-JDC-Brookdale Institute Smokler Center for Health Policy Research.
Yakhin, Y., & Presman, N. (2013). Research Department Bank of Israel.
Lavee, D., Kahn, Y., Mahmod, K., Nardiya, S., & Agbareia, A. (2013). Labor Participation of Arab Women in Israel: Labor Supply Estimation and Policy Implications. Mediterranean review, 6(2), 115-150.