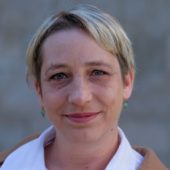 Dr. Yoa Sorek
Team Leader, Senior Research Scholar
Children and Youth
Articles
Sorek, Y. (2019). Children of Divorce – partners or transparent? [Hebrew] Nekudat Mifgash (16),  24-27.
Sorek, Y., Szabo-Lael, R., & Ben Simon, B. (2018). Changes in Israeli Foster Care Services Following Partial Privatization: the Perspective of Professionals and Policymakers. Society & welfare, 38(1), 231-261.
Tener D, Sorek Y, Schwartz E, (2018): "I did not know there was another life": Meanings of life in the out‐of‐home Mothers Unit reunification programme. Child & Family Social Work.
Sorek, Y., Nijim-Ektelat, F. & Segal, A. (2016). Open Adoption – advantages, difficulties and insights on the best practice. [Hebrew] Et HaSade, 17, 88-106
Morag, T., Sorek. Y., & Inbar, A. (2015). Children Participation in Israeli Family courts: An account of an ongoing learning process. in: Gal, T., & Faedi Duramy, B.: International perspectives and empirical findings on child Participation. From social Exclusion to child inclusive policies. Oxford University press.
Morag, T., Rivkin, D., & Sorek. Y. (2012). Child participation in the family courts-Lessons from the Israeli pilot project. International Journal of law, Policy and the family. Oxford University press.