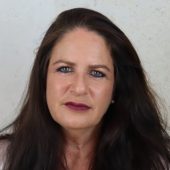 Senior Research Scholar and Outcomes Team Leader (Quality in Social Services Group)
Outcomes
Dr. Tal Arazi 
Senior Research Scholar and Outcomes Team Leader, Quality in Social Services Group, the Myers-JDC-Brookdale Institute (MJB), Israel's leading center for applied social research. 
Dr. Tal Arazi has worked at MJB since 2009. Her main research areas are: outcomes measurement, interorganizational interfaces, law and ethics in social work, child abuse and neglect, and domestic violence. 
Tal is a co-founder of the ethics committee at MJB and serves as a committee member. 
Tal holds a BA, an MA, and a PhD in Social Work, all three from Tel Aviv University. 
Tal can be contacted at [email protected] or by phone at 972-2-655-7495 
Journal Articles
Ben-Yehuda, Y., & Arazi, T. (2009). The pediatrician's role in the field of child maltreatment. Harefuah, 148(8), 502-506.